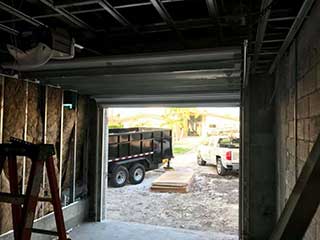 Garage doors may require repair and part replacements along the way. However, like many other things in life, there will be a time when replacement becomes necessary. If the door is severely damaged and keeps confronting the same problems, it may be time to bid your old door goodbye and start the hunt for a new one. Door models vary and come in all types of sizes, styles, and materials. If you shop around and compare, you'll find the right door to fit your home, as well as your budget, and personal preference.
Enhance Curb Appeal
A dirty, worn out door is not pleasing to the eye. Believe it or not, the garage door is one of the first noticed parts of any property, attracting the attention both of visitors and passersby. The appearance of your property says a lot about your lifestyle and personality. Don't let a door that's not properly taken care of bring down the overall appearance and value of your home!
Save on Energy Bills
Most newly released doors come with better insulation, preventing energy escape from your home through the door. Don't let air escape through and old, unkempt door - you'll save money on energy bills in the long run by upgrading.
Better Security
Damaged and malfunctioning slide roll ups or overhead garage doors can pose safety risks. Furthermore, it's easier for burglars to access your garage if your door is not working properly. Having your door replaced will resolve this problem. Many new doors also come with better safety and security features than the older ones. For instance, rolling code keypad openers - they change code each time you open the door preventing the risk of someone else obtaining access to your door.
Lower Home Insurance Rate
By installing a new door with better security features, you can positively impact your home insurance quote. Check with your provider to determine if you can get a lower rate by upgrading your system.
If you've decided its time to replace your garage door, just call our experts at Garage Door Repair Yucaipa for assistance and professional installation. We'll ensure a job well done!