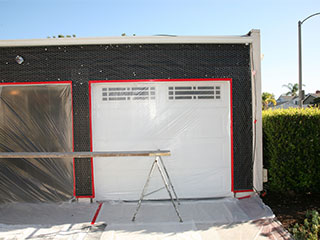 A regularly used garage door may seem like a tireless workhorse but it's still prone to damage after extensive use. These elaborate electro-mechanical systems require consistent care and maintenance to function optimally for the duration of their life-span. The trick is to catch problems while they're still small and prevent them from getting bigger. Here are a few solid guidelines to follow when performing a maintenance check:
Is your garage door balanced?

An unbalanced garage door can turn into a safety hazard. What's more, the lack of balance can put unnecessary stress on the door opener and wear it out quickly. When a door is well-balanced, the springs counterbalance the door's weight. Unfortunately, old or fatigued springs can start to wear and fail to do this, making the door feel heavier and creating a significant safety issue. You should check your garage door's balance at least once or twice a year as well as the condition of the springs.
Given the importance, many homeowners prefer to let our professionals do these tests and adjust/lubricate their springs as necessary. Please note - a worn or broken spring will need immediate replacement by a professional as they can unpredictably snap. When they do, this can be very dangerous for anything in the way.

Inspect the rollers

Rollers are circular moving parts with ball bearings attached to the hinges. Doors with well lubricated ball bearings open and close smoothly. Steel or nylon rollers should ideally be inspected bi-annually and replaced every 7-8 years or sooner if you use your garage door several times a day. Avoid delaying the replacement of cracked or worn-out rollers.
There are two ways to replace garage door rollers: One is to remove the hinges on either side of the garage door, removing the old rollers and installing the new roller. The other is to remove the vertical track to slide in the new roller. As the methods require considerable precision and know-how, again it is best to engage a professional.

Pay attention to the weather-stripping

If your bottom weather-stripping is inviting the cold inside rather than keeping it out, the weather seal strip may be cracked. It will cost you just a few bucks and take a few minutes of your time to buy weather-stripping from your local hardware store and insert into the grooves of the door.

Know when to call a professional

A garage door is the sum of many parts. A loose bracket or bolt may cause the door to jam or make it start tilting. Each time you open your garage door check to ensure it is moving smoothly and does not lurch. Listen for a grinding or loud squeaking noise while the panel is in motion. Any of these signs are signals that you should probably call our professionals at Garage Door Repair Yucaipa call for an evaluation.